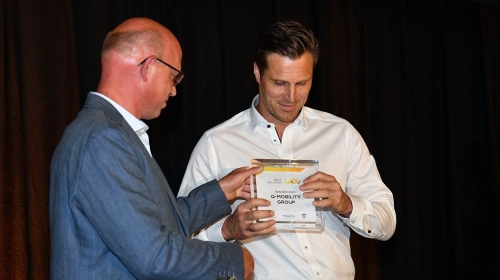 We're proud to announce that Q-Care, a division of the Q-Mobility Group, has received the prestigious Best VAN Solution Award 2023 during the Best of VAN event organized by Transportmedia Belgium, Traxio & Febiac.

Our innovative conversion of the Maxus e-Deliver 9, enabling it to transport up to nine passengers including two wheelchairs, impressed the jury.
The Maxus e-Deliver 9 is originally an N1 designed to transport goods, but our team succeeded in converting the vehicle to an M1 to transport people including people with reduced mobility.

Thank you Transportmedia Belgium for this amazing event & the great evening!