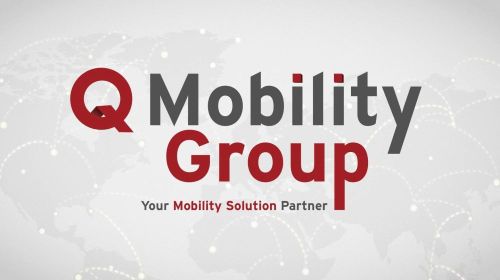 The one-stop shop for all your mobility

solutions
The major shifts in the automotive sector clearly indicate that it is time for a new approach. The traditional working method is no longer sufficient to achieve an optimal result. Q-Mobility Group is changing this by offering a wide range of services from a single point of contact that starts from the needs of the customer to a total project, including installation and administration.
Q-Mobility Group arose from the ever-increasing need for personalization and increased complexity. Almost every user of a vehicle has specific wishes and needs. As a specialist in the niches of light commercial vehicles, pick-up trucks, and adapted vehicles for the disabled, Q-Mobility offers a supporting role to importers, dealer groups, dealers, and end-users. We offer a complete range of accessories and can take care of the conversion of the vehicles in our workshops in Westmalle and Merchtem. Our customers can also count on our team of experienced experts for homologation and support with subsidy applications.
Q-Mobility Group has everything to support its customers from A-Z: knowledge, experience, but above all motivation!
In this way, together with our partners, we ensure that every user has the ideal vehicle composition that guarantees a pleasant and functional mobility experience.
"By bundling Q-Access – formerly AutoAccess NV – and Q-Conversions – formerly Aanpassingen Goossens BV – with the associated experience and knowledge under the Q-Mobility Group, we offer strong added value to the user of pickup trucks, commercial vehicles, and vehicles for people with reduced mobility. We ensure that the end-user has the optimal vehicle and has maximum efficiency and driving pleasure in function of his needs and desires.
This partnership with the importers, dealer groups, and independent dealers is a win-win for all parties involved, including the end-user," says CEO Kris Vermuyten.
Who does what?
Q-Access is active both nationally and internationally as a supplier of all kinds of accessories for LCVs, pick-up trucks, SUVs, and passenger cars. We have a varied and brand-independent range that we can tailor to the needs of each customer. We have an extensive range in stock so that we can guarantee a short delivery time.
Within Q-Care (part of Q-Conversions) we convert vehicles for people with a mobility impairment and we guide them through the process of grant application and VAT reduction if possible. It is possible to have your own vehicle converted or to purchase an already converted vehicle. In order to be able to help these people quickly if their mobility situation suddenly changes, we have a large number of converted vehicles in stock.
Q-Fleet (part of Q-Conversions) in turn advises fleet customers in choosing the vehicle and which conversions should be made to the vehicle in order to make optimal use of their vehicle. In our workshops, our experts professionally convert vehicles so that our customers get the maximum return from their vehicle in function of their professional activities.